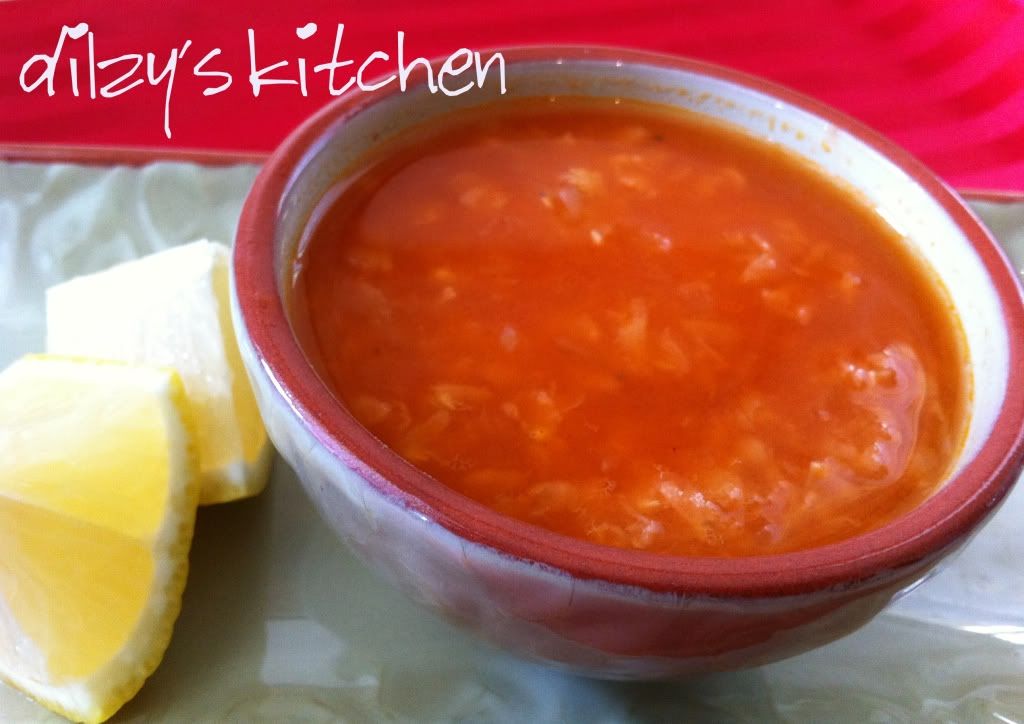 There are so many ways to make lentil soup.... I make this when I feel like having a chunky style soup. Enjoy with lots of lemon :)
Ingredients

1 cup red lentils, picked and washed

1 cup chicken stock (optional)

7 cups water

1 onion, diced

3-4 tablespoons tomato paste

salt

vegetable oil
1. Pick through the lentils to ensure there are no stones, and wash a few times in water until the water runs clear.
2. Then place the lentils in water and leave it to boil. As the lentils boil, you will notice foam build up at the top of the pan, keep scooping this foam off with a big spoon until the lentils boil. Once boiled, turn off the heat and let the lentils sink to the bottom of the pan. The reason for this is its easier to drain some of the water without losing the lentils. So drain some of the water off the top and refill with hot water and let the lentils boil.
3. In a separate pan, heat up some vegetable oil and fry up the onions, add some hot water to the tomato paste so its runny then add this into the onion mixture.
4. Add the onion mixture to the lentils and mix. Add your salt.
5. Blend the soup if you wish.
6. When serving squeeze some lemon juice and enjoy with crusty bread.